ZoomText Magnifier
ZoomText Magnifier is an advanced screen magnification program that enlarges and enhances everything on the computer screen, making your computer easier to see and use.
Magnifier/Reader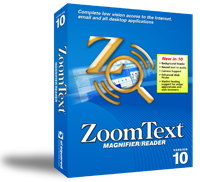 Combining the revolutionary new features of ZoomText Magnifier with a powerful set of reading tools, ZoomText Magnifier/Reader gives you the total computer access solution. See and hear what you're doing in all of your applications, and give your eyes a rest while ZoomText reads your documents, web pages and email – right through your computer's speakers. With ZoomText Magnifier/Reader, your computer is easier to see, hear, and use.
ZoomText Large-Print Keyboard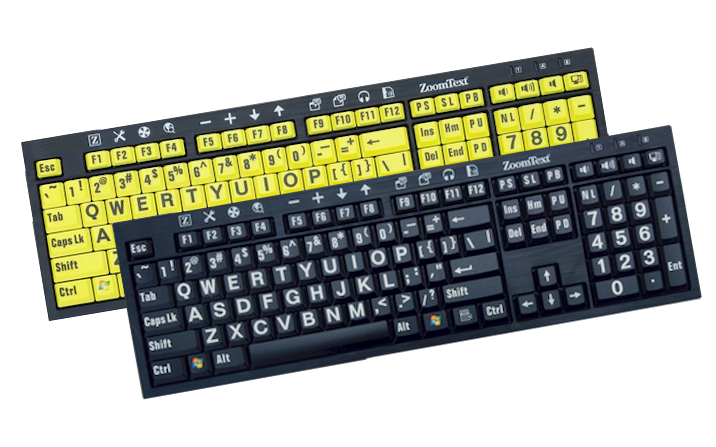 Designed for anyone who struggles to see the lettering on their keyboard, the ZoomText Large-Print Keyboard makes typing faster and easier than ever before. Each key and button label is easy to see, even in low light, thanks to its 36-point text and choice of high-contrast color schemes: "Black on Yellow" or "White on Black".