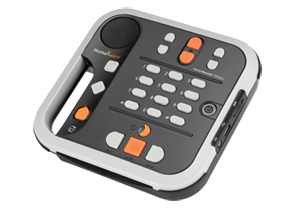 Plays DAISY and MP3 books and music on CDs, SD cards, and USB flash drives
Includes a 12-key number pad for direct navigation allowing to reach specific heading, page, folder, or file numbers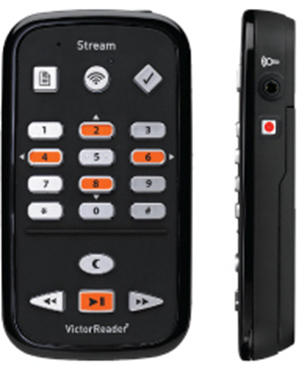 Handheld media player for the blind and visually impaired.
Plays DAISY books, MP3, MP4, EPUB, and many other media formats.
Records voice and media with built-in microphone or line-in.